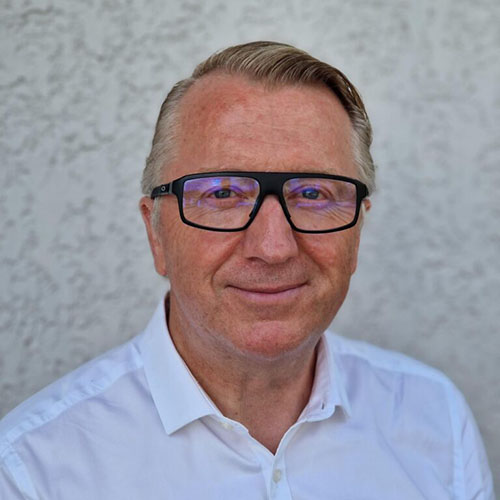 Laurent Giezendanner
Head of Legal Operations & Head of Corporate Security, Syngenta Group
Biography
At the Syngenta Group, our 53,000 people across more than 100 countries strive every day to transform agriculture through tailor-made solutions for the benefit of farmers, society and our planet – making us the world's most local agricultural technology and innovation partner.
Syngenta Group's seeds, crop protection and nutrition products, agronomic solutions and digital services help farmers provide the world with healthy food, feed, fiber and fuel, while conserving natural resources and protecting the environment. Syngenta Group 2022 sales reached US$ 33.4 bn.
Laurent Giezendanner is the Head of Legal Operations and Corporate Security of Syngenta Group based in Basel, Switzerland. Laurent leads a team of 20 Legal Operations great professionals mainly based at Syngenta's HQ, making Legal Department, 350+ Legal professionals worldwide, smarter, faster, and cost-effective. Laurent leads the 25 fantastic security professionals primarily based on key/high-risk countries focusing on criminal detection, deterrence, and response exposing Syngenta people, tangible and intangible assets.
The critical success factor for Laurent is to demonstrate the actual deployment of legal operations and security programs and measure their positive outcome.
Laurent actively contributed to Legal Department's performance by managing its change and transformation program five years ago before taking the lead of Legal Operations. Laurent has over 25 years of security experience. Before joining Syngenta, Laurent was the Head of Corporate Security of Merck, a pharmaceutical/chemical company in Germany. Laurent holds a Master of Science in Security Management from Loughborough University in the UK and is a certified Lean Six Sigma Green and Black Belt. Laurent loves to take care of his family, play squash, ride his bicycle, and ski when not working.
All sessions by Laurent Giezendanner